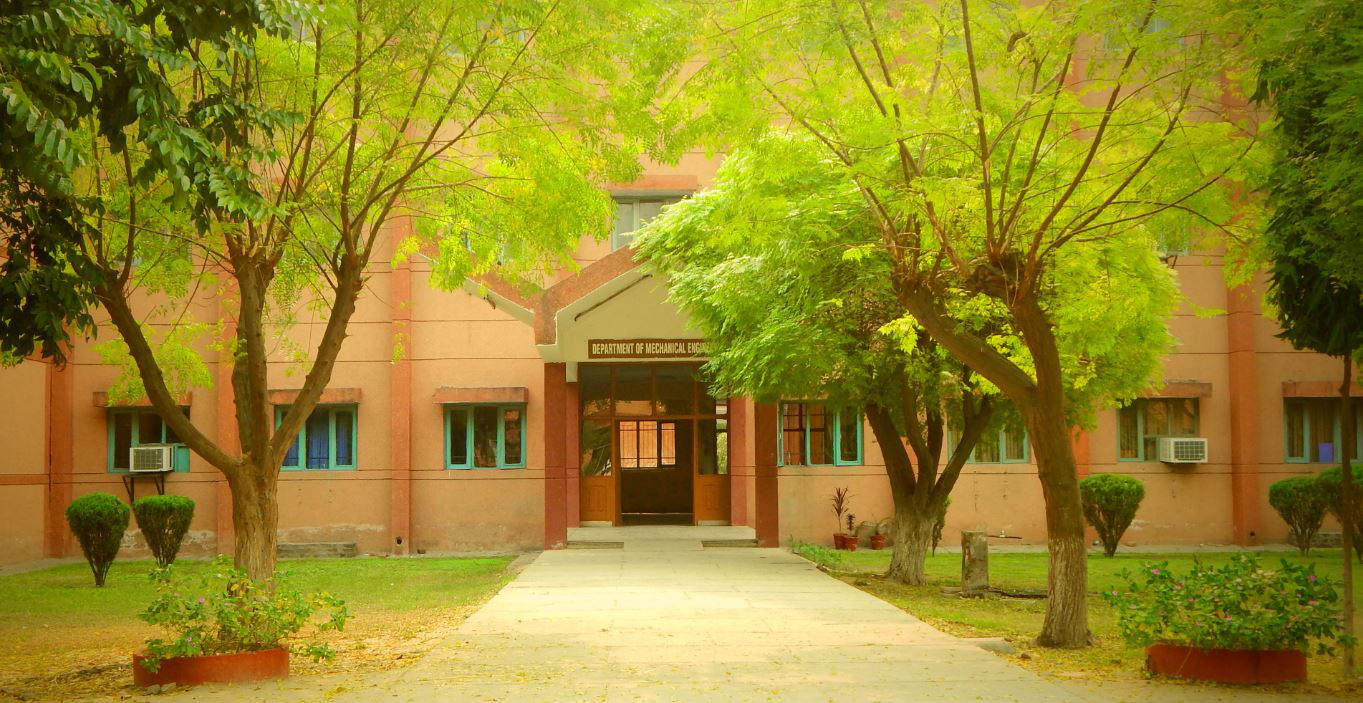 Head of Department       : Dr. Rajesh Kumar
Office phone                    : 01672-253123, 01672-253124
Office fax                        : 01672-253123
---
Vision of Department
The department shall strive to act as a podium for the development and transfer of technical competence in academics, impart appropriate skills, entrepreneurship and research in the field of Mechanical Engineering to meet the changing need of society.
Mission of Department
To provide modular programmes from skill development to the research level
To impart technical education and training in innovative state-of-the-art technology in the field of mechanical engineering.
To disseminate of knowledge and information by organizing seminars/ workshops/short term courses in a planned manner.
To provide extension services to rural society, industry professionals, institutions of research and higher learning in the field of mechanical engineering.
To interact with the industry, educational and research organizations, and alumni in the fields of curriculum development, training and research for sustainable social development and changing needs of society.
The Department of Mechanical Engineering offers two Bachelor of Technology programmes and one Master of Technology programme. Ph.D. programme is available for Doctoral degree. Five certificate and four diploma courses are also being offered covering major areas of mechanical engineering to produce skilled manpower for shop floor in industry. Four non formal courses under the scheme of community development plan are also running in the department.
At present, there are 33 highly motivate faculty members in the department, who besides their regular activities of teaching, do research and interact with industries for training and consultancy work. Faculty is actively involved in different sponsored projects funded by DST, MHRD etc. Financial assistance is also being received to carry out Rural Development Activities. Patents are also to the credit of the faculty of the department.
The department has formed SLIET Mechanical Engineering Society (SMES) to accelerate academic activities of students and faculty. The SMES is regularly organizing technical activities like seminars, student competitions and Industrial visits at regular intervals for the benefit of the students. Indian Welding Society (IWS), has its local centre in the department. There is an exchange program of students between MIT-SETU of USA and SLIET Longowal for academic and cultural exchange. The department is regularly organizing conferences/symposium and AICTE sponsored STTP courses.